Atlantique Alimentaire develops customised recipes using local raw materials from organic or conventional agricultural sources. We modify and adapt all our frozen culinary specialities to suit our customers's varying packaging options.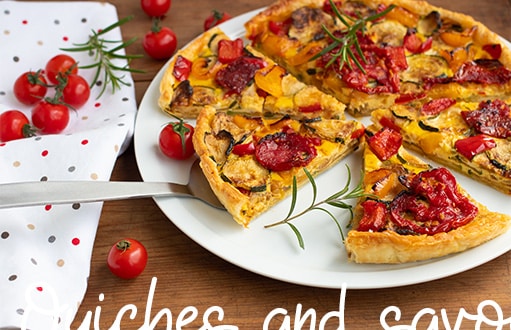 Quiches and savoury pies
Quiche Lorraine, cheese tart, salmon and leek pie, sunny vegetable pie, duck, chestnut and mushroom pie, cheddar broccoli pie, etc.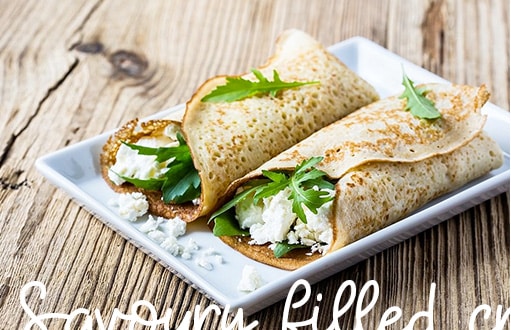 Savoury filled crêpes
A creamy béchamel with Emmental, a ham, cheese and mushroom filling, or a halal turkey and cheese recipe; crispy crumbed crêpes with a delicious tomato and mozzarella cheese filling, or beef and onion, etc.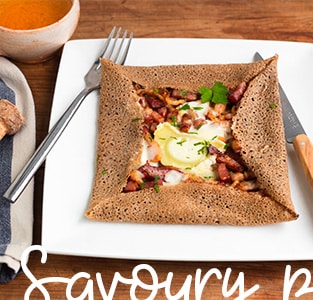 Savoury pancakes
The traditional ham, mushroom and cheese, the gourmet goat's cheese with bacon bits, or the vegetarian tomato and mozzarella.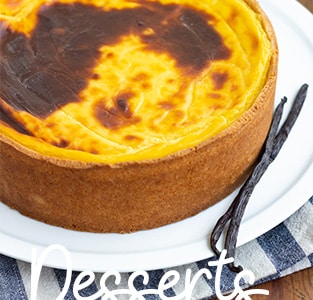 Desserts
Chocolate-filled crêpes, crêpes Suzette, custard flans, chocolate fondant, lemon cake, far Breton.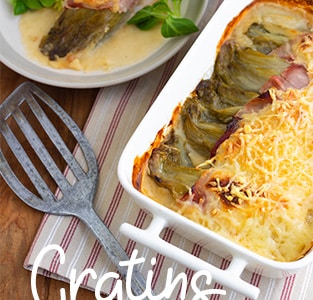 Gratins
Endives with ham, ficelle picarde (pancake stuffed with cheese, mushrooms, and ham), vegetable and chicken gratin etc.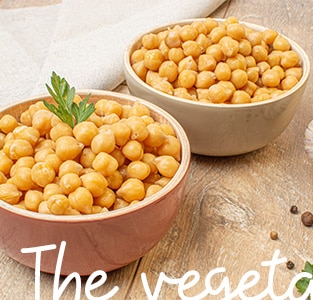 Pulses
Frozen precooked green lentils, chickpeas, quinoa or even small spelt, ready in 2 minutes flat!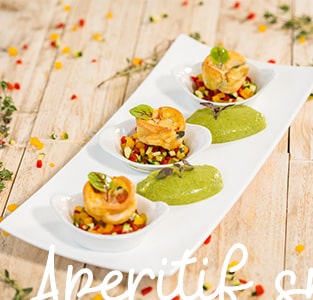 Aperitif snacks
Soft bite-size appetizers of quiche Lorraine, goat's cheese and tomato or spinach and mushrooms pie, cheese sticks and seeds in bulk.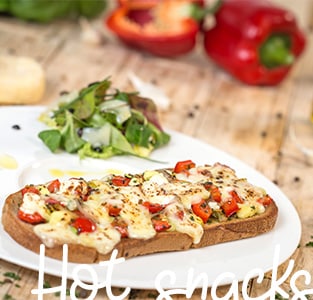 Hot snacks
Basque and Italian garnished toasts, breads au gratin, soft veggie, ham and olive cakes, goat's cheese and courgettes.
Focus on: out-of-home catering
As a manufacturer of tailored frozen food solutions, Atlantique Alimentaire provides out-of-home caterers with innovative and tasty recipes to suit their needs.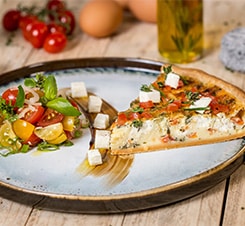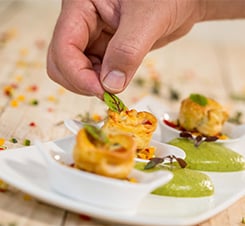 Our tailor-made
packaging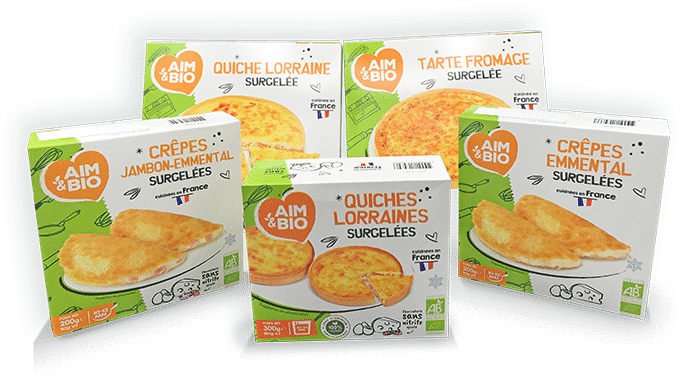 Discover our
new products
Atlantique Alimentaire summons up all its skills to meet the needs of its customers. In this section you can learn about our latest frozen innovations and recent recipes.
Discover
the organic range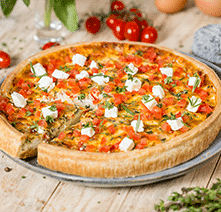 Quiches Lorraines
400 g shareable format or 2 individual x 150 g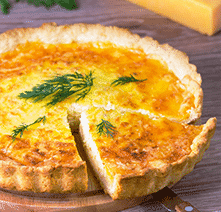 Cheese tart 
400 g shareable format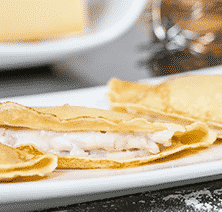 Half-moon crêpes filled with Emmental and ham
4 x 50g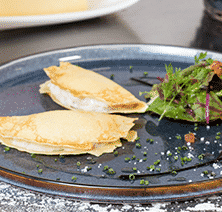 Half-moon crêpes filled with Emmental
4 x 50g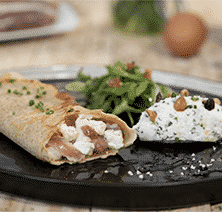 Pancake with goat's cheese and bacon